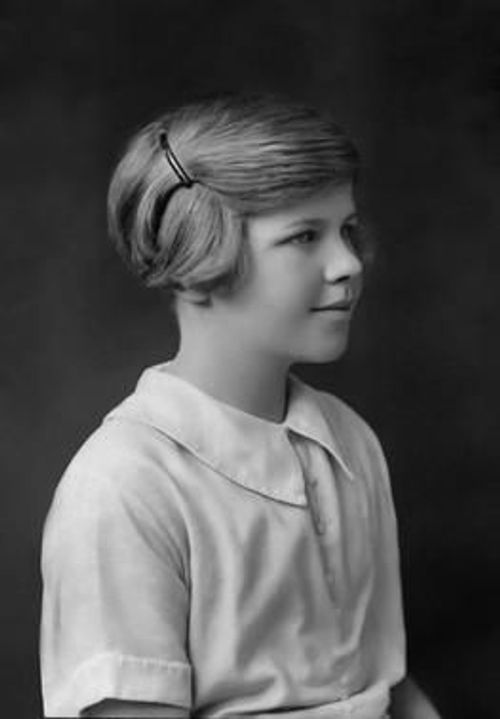 Attribution: J. Weston & Sons, Eastbourne Wikipedia (fair use)
Venetia Burney
Venetia Burney, the English woman who played a pivotal role in the naming of Pluto, was born on July 11, 1918, in Banstead, Surrey, United Kingdom.
Venetia's remarkable connection to the world of astronomy began in 1930 when she was just 11 years old. During breakfast on March 14, 1930, she overheard her grandfather discussing the recent discovery of a new celestial object beyond Neptune, which had been named Pluto. Intrigued by this news, she suggested the name "Pluto" to her grandfather, who happened to be a librarian at the Bodleian Library in Oxford, England, with connections to the world of academia.
Venetia's suggestion was not only well-received by her grandfather but also by her father, who was an Oxford University librarian. Her father, in turn, communicated her idea to an Oxford professor of astronomy, Herbert Hall Turner. Impressed by the suggestion, Turner then forwarded it to the Lowell Observatory in Flagstaff, Arizona, where Clyde Tombaugh had discovered the new planet.
On May 1, 1930, Venetia Burney's proposed name "Pluto" was officially adopted for the newly discovered ninth planet in the solar system. This name was chosen partly because it started with the letters "PL," the initials of Percival Lowell, the founder of the Lowell Observatory, and because it symbolized the distant and mysterious nature of the planet.
Venetia Burney's contribution to the naming of Pluto made her a small but significant part of astronomical history. Her suggestion not only gave the newly discovered planet its iconic name but also captured the public's imagination. She went on to pursue a career in education and teaching, and her connection to the world of astronomy remained a unique and enduring part of her legacy.
Venetia Burney lived a long and fulfilling life, passing away on April 30, 2009, at the age of 90. Her role in the naming of Pluto remains a charming and enduring story in the history of astronomy, demonstrating how the curiosity and imagination of a young girl could leave an indelible mark on science.
Summary
Venetia Burney has Sun in Cancer, Moon in Leo.
Rodden Rating
The accuracy of the natal data for this archive is rated as X.
DISCLAIMER: Venetia Burney doesn't have a recorded birth time, therefore, house boundaries (including the main axis/glyph) and the degrees of the moon, AC and MC point cannot be relied upon, however, the signs and degrees of the rest of the planets, including the planetary aspects, are reliable.
Analysis for Venetia Burney
Analysis Coming Soon ....
Sabian Symbols
Influenced by Baroque
Natal Data
1918-07-11 Unknown Time GMT
51° 19′ 19.9″ N 0° 12′ 18.2″ W
Banstead, UK
1x Records. Last Queried: Sep 23, 2023 12:08 AM GMT