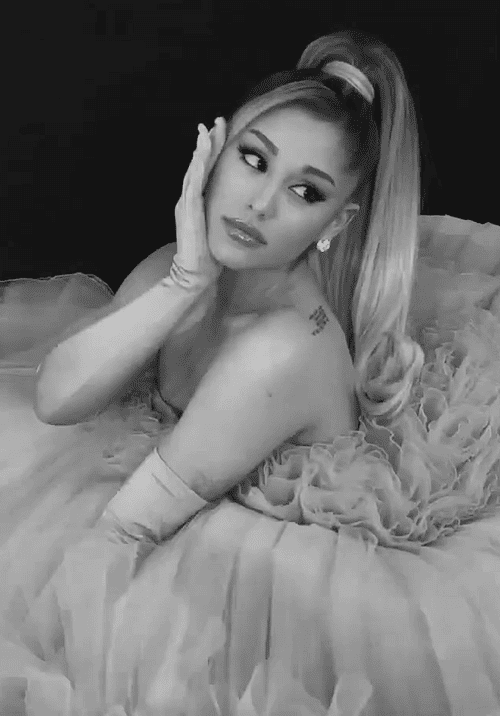 Ariana Grande
Ariana Grande-Butera (/ˌɑːriˈɑːnə ˈɡrɑːndeɪ/ AR-ee-AH-nə GRAHN-day;[note 1] born June 26, 1993) is an American singer, songwriter, and actress. Her four-octave vocal range has received critical acclaim, and her personal life has been the subject of widespread media attention. She has received numerous accolades throughout her career, including two Grammy Awards, one Brit Award, one Bambi Award, two Billboard Music Awards, three American Music Awards, nine MTV Video Music Awards, and 27 Guinness World Records.
Grande began her music career at age 15 in the 2008 Broadway musical 13. She rose to fame for playing Cat Valentine in the Nickelodeon television series Victorious (2010–2013) and Sam & Cat (2013–2014). Grande signed with Republic Records in 2011 after label executives viewed YouTube videos of her covering songs. Her 1950s doo-wop-influenced pop and R&B debut album,[2] Yours Truly (2013), topped the US Billboard 200, while its lead single, "The Way", reached the top ten of the US Billboard Hot 100. Grande's voice and whistle register on the album drew immediate comparisons to Mariah Carey.
She continued to explore pop and R&B in her second and third studio albums, My Everything (2014) and Dangerous Woman (2016). My Everything experimented with EDM and achieved global success with its singles "Problem", "Break Free" and "Bang Bang"; Dangerous Woman became her first of four consecutive number-one albums in the UK. Personal struggles influenced her trap-infused fourth and fifth studio albums, Sweetener (2018) and Thank U, Next (2019), both of which were critical and commercial successes. Sweetener won the Grammy Award for Best Pop Vocal Album, and Thank U, Next broke the record for the largest streaming week for a pop album and was nominated for Album of the Year. The singles "Thank U, Next", "7 Rings", and "Break Up with Your Girlfriend, I'm Bored" made Grande the first solo artist to hold the top three spots on the Hot 100 simultaneously and the first woman to succeed herself at the top of the UK Singles Chart. Her 2020 collaborations "Stuck with U" with Justin Bieber and "Rain on Me" with Lady Gaga helped her break the record for most number-one debuts on the Hot 100, the latter winning the Grammy Award for Best Pop Duo/Group Performance. Grande's R&B-focused sixth studio album, Positions (2020), and its title track debuted at number-one in the UK and US. In 2021, she had her sixth US number-one single after featuring on the remix of The Weeknd's "Save Your Tears".
Often regarded as a pop icon and triple threat entertainer, Grande is one of the world's best-selling music artists; she has sold more than 85 million records globally and all of her studio albums have been certified platinum or higher. Among her Billboard chart records, she is the first artist and only woman to have five number-one debuts, to chart three number one-debuts in one calendar year, to debut the lead singles from each of her studio albums in the top ten, and to have their first five number one singles debut at top spot. Grande is the most streamed female artist ever, and the most streamed female artist on Spotify (2010s decade) and Apple Music, the most followed female artist on Spotify, and the most subscribed female artist on YouTube. She has been included on Time's annual list of the 100 most influential people in the world (2016 and 2019) and the Forbes Celebrity 100 (2019–2020). Grande was named Woman of the Year (2018), the greatest pop star of 2019, and the most successful female artist to debut in the 2010s by Billboard. Aside from music, she has worked with many charitable organizations and advocates for animal rights, mental health, and gender, racial, and LGBT equality. Grande has a large following on social media; she became the most followed woman on Instagram in 2019, and has over 300 million followers as of 2022. She has also ventured into the cosmetics and fashion industries.
Summary
Ariana Grande has Sun in Cancer 6th House, Moon in Libra 9th House, with Capricorn Rising.
Rodden Rating
The accuracy of the natal data for this archive is rated as AA
Analysis for Ariana Grande
Sabian Symbols
Influenced by Persian Miniature Painting
Natal Data
1993-06-26 21:16:00 LMT
26° 22′ 5.9″ N 80° 7′ 44.2″ W
Boca Raton, FL, USA
1x Records. Last Queried Dec 2, 2023 12:00 AM GMT