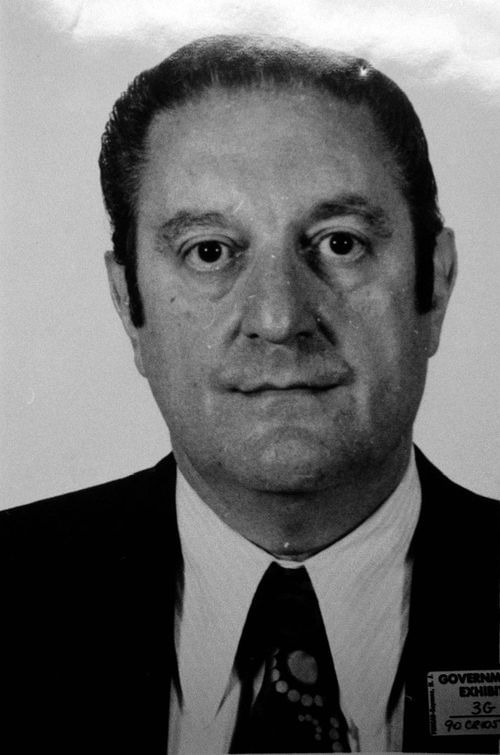 Attribution: United States Federal Government, Public domain, via Wikimedia Commons
Paul Castellano
Constantino Paul Castellano (Italian: [kastelˈlaːno]; June 26, 1915 – December 16, 1985) was an American crime boss who succeeded Carlo Gambino as head of the Gambino crime family of New York City. Castellano ran the organization from 1976 until his unsanctioned assassination on December 16, 1985. His leadership marked a transitional period for the Mafia, characterized by increased sophistication and a shift in criminal activities.
Ascending through the ranks, Castellano gained influence within the Gambino family, eventually succeeding Carlo Gambino as boss in 1976 after Gambino's death. Castellano was known for his refined and business-like approach to organized crime, emphasizing white-collar criminal enterprises and distancing the family from the traditional, more violent aspects of Mafia operations.
Under Castellano's leadership, the Gambino family expanded its control over various legitimate businesses, including construction, trucking, and real estate. This strategic shift was intended to generate wealth while minimizing the risks associated with traditional Mafia activities.
However, Castellano's leadership style and focus on business interests created internal tensions within the Mafia, particularly with traditionalist factions who disagreed with his approach. This dissension eventually played a role in his downfall.
On December 16, 1985, Paul Castellano was gunned down outside Sparks Steak House in Manhattan in a brazen and high-profile hit orchestrated by John Gotti and other members of the Gambino family. Castellano's death marked a significant moment in Mafia history, symbolizing a power shift toward more assertive and traditional leadership styles within organized crime.
Paul Castellano's legacy is complex, reflecting the changing dynamics of the American Mafia during his tenure. While his emphasis on business ventures was innovative, it ultimately contributed to internal strife that led to his demise and a return to more traditional Mafia practices within the Gambino family.
Summary
Paul Castellano has Sun in Cancer, Moon in Sagittarius.
Rodden Rating
The accuracy of the natal data for this archive is rated as X
DISCLAIMER: Paul Castellano doesn't have a recorded birth time, therefore, house boundaries (including the main axis/glyph) and the degrees of the moon, AC and MC point cannot be relied upon, however, the signs and degrees of the rest of the planets, including the planetary aspects, are reliable.
Analysis for Paul Castellano
Sabian Symbols
Influenced by Vincent van Gogh
Natal Data
1915-06-26 Unknown Time GMT
40° 42′ 46.0″ N 74° 0′ 21.5″ W
New York, NY, USA
1x Records. Last Queried Dec 2, 2023 12:10 AM GMT