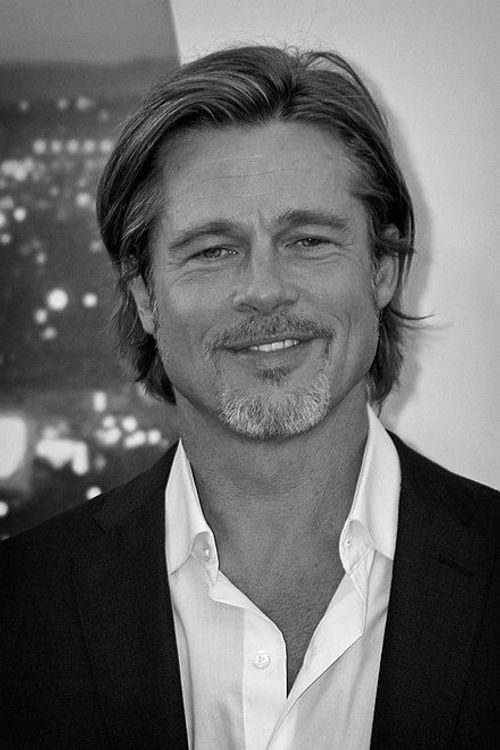 Brad Pitt
William Bradley Pitt (born December 18, 1963) is an American actor and film producer. He is the recipient of various accolades, including two Academy Awards, a British Academy Film Award, two Golden Globe Awards, and a Primetime Emmy Award. As a public figure, Pitt has been cited as one of the most powerful and influential people in the American entertainment industry.
Pitt first gained recognition as a cowboy hitchhiker in the Ridley Scott road film Thelma & Louise (1991). His first leading roles in big-budget productions came with the drama films A River Runs Through It (1992) and Legends of the Fall (1994), and the horror film Interview with the Vampire (1994). He gave critically acclaimed performances in David Fincher's crime thriller Seven (1995) and the science fiction film 12 Monkeys (1995). The latter earned him a Golden Globe Award for Best Supporting Actor and his first Academy Award nomination.
Pitt found greater commercial success starring in Steven Soderbergh's heist film Ocean's Eleven (2001), and reprised his role in its sequels. He cemented his leading man status starring in blockbusters such as the historical epic Troy (2004), the romantic crime film Mr. & Mrs. Smith (2005), the horror film World War Z (2013), and the action film Bullet Train (2022). Pitt also starred in the critically acclaimed films Fight Club (1999), Babel (2006), The Assassination of Jesse James by the Coward Robert Ford (2007), Burn After Reading (2008), Inglourious Basterds (2009), The Tree of Life (2011), and The Big Short (2015). Pitt received Academy Award nominations for his performances in The Curious Case of Benjamin Button (2008) and Moneyball (2011), and he won the Academy Award for Best Supporting Actor for playing a stuntman in Once Upon a Time in Hollywood (2019).
In 2001, Pitt co-founded the production company Plan B Entertainment.[3] He produced The Departed (2006), 12 Years a Slave (2013), and Moonlight (2016), all of which won the Academy Award for Best Picture, while others such as The Tree of Life (2011), Moneyball (2011), Selma (2014), and The Big Short (2015) were nominated for the award.
For many years, he was cited as the world's most attractive man by various media outlets, and his personal life is the subject of wide publicity. He is divorced from actresses Jennifer Aniston and Angelina Jolie. Pitt has six children with Jolie, three of whom were adopted internationally.
Summary
Brad Pitt has Sun in Sagittarius 1st House, Moon in Capricorn 2nd House, with Sagittarius Rising.
Rodden Rating
The accuracy of the natal data for this archive is rated as AA.
Analysis for Brad Pitt
Analysis Coming Soon ....
Sabian Symbols
Influenced by Pablo Picasso
Natal Data
1963-12-18 12:31:00 GMT
35° 19′ 38.3″ N 96° 55′ 31.1″ W
Shawnee, OK, USA
1x Records. Last Queried: Sep 23, 2023 12:02 AM GMT