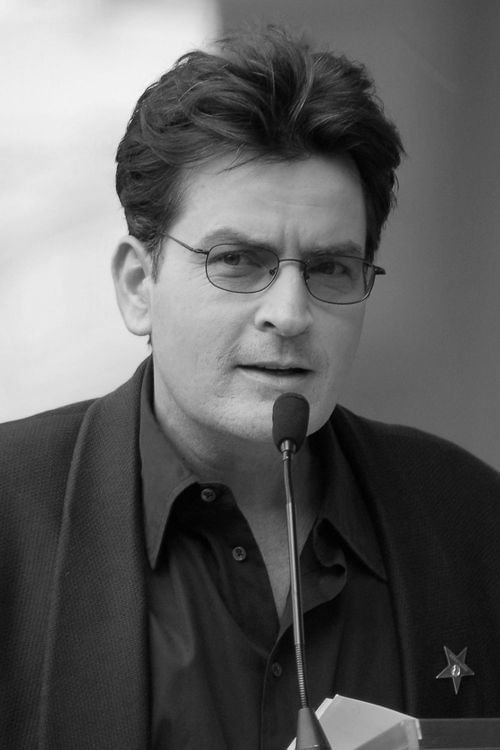 Charlie Sheen
Carlos Irwin Estévez (born September 3, 1965), known professionally as Charlie Sheen, is an American actor. He has appeared in films such as Platoon (1986), Wall Street (1987), Young Guns (1988), The Rookie (1990), The Three Musketeers (1993), and The Arrival (1996). In the 2000s, when Sheen replaced Michael J. Fox as the star of ABC's Spin City, his portrayal of Charlie Crawford earned him a Golden Globe Award for Best Actor. He then starred as Charlie Harper on the CBS sitcom Two and a Half Men (2003–11), for which he received multiple Golden Globe and Primetime Emmy nominations, and as Dr. Charles "Charlie" Goodson on the FX series Anger Management (2012–14). In 2010, Sheen was the highest-paid actor on television, earning US$1.8 million per episode of Two and a Half Men.[2]
Sheen's personal life has made headlines, including reports of alcohol and drug abuse and marital problems, as well as allegations of domestic violence.[3] In March 2011, his contract for Two and a Half Men was terminated by CBS and Warner Bros. following his derogatory comments about the series' creator, Chuck Lorre.[4] On November 17, 2015, Sheen publicly revealed that he is HIV positive, having been diagnosed four years previously.[5] The disclosure resulted in a vast increase of online search queries for HIV prevention and testing, which was later dubbed the "Charlie Sheen effect".[6]
Summary
Charlie Sheen has Sun in Virgo 5th House, Moon in Sagittarius 7th House, with Gemini Rising.
Rodden Rating
The accuracy of the natal data for this archive is rated as AA
Analysis for Charlie Sheen
Sabian Symbols
Influenced by Baroque
Natal Data
1965-09-03 02:52:00 GMT
40° 43′ 12.0″ N 74° 0′ 0.0″ W
Broadway, New York, NY, USA
1x Records. Last Queried Dec 2, 2023 12:05 AM GMT