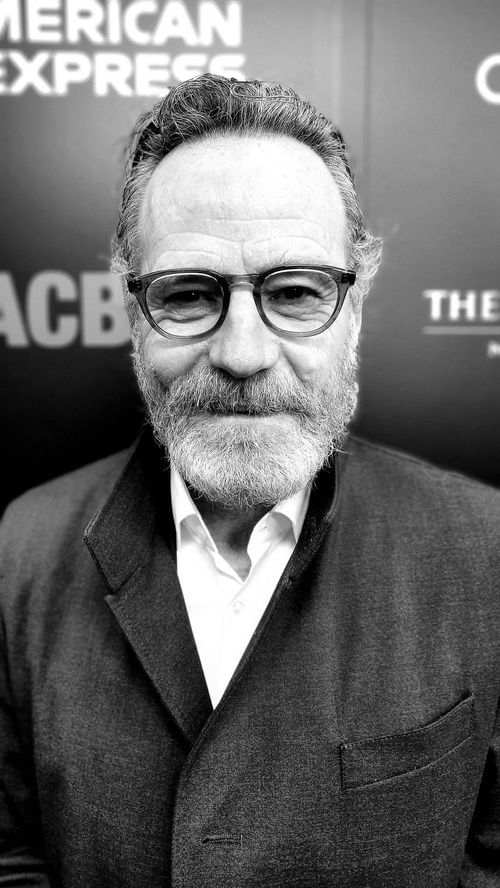 Bryan Cranston
Bryan Lee Cranston (born March 7, 1956) is an American actor, producer, and director. He is mainly known for portraying Walter White in the AMC crime drama series Breaking Bad (2008–2013) and Hal in the Fox sitcom Malcolm in the Middle (2000–2006). He has received a number of awards, including six Primetime Emmy Awards, two Tony Awards, and a Golden Globe, in addition to a nomination for an Academy Award.
Cranston's performance on Breaking Bad earned him the Primetime Emmy Award for Outstanding Lead Actor in a Drama Series four times (2008, 2009, 2010, and 2014) and a Golden Globe in 2014.[1] After becoming a producer of the show in 2011, he also won the award for Outstanding Drama Series twice.[2] He was previously nominated three times for Outstanding Supporting Actor in a Comedy Series for his role in Malcolm in the Middle. Cranston co-developed and occasionally appeared in the crime drama series Sneaky Pete (2015–2019).
He earned a Tony Award for Best Actor in a Play for his portrayal of President Lyndon B. Johnson in the Broadway play All the Way (2014), a role he reprised in the 2016 HBO film of the same name. He received the Laurence Olivier Award for Best Actor and his second Tony Award for portraying Howard Beale in the play Network on the West End and Broadway, respectively.[3][4]
Cranston earned a nomination for the Academy Award for Best Actor for portraying Dalton Trumbo in Trumbo (2015). Other notable films include Saving Private Ryan (1998), Little Miss Sunshine (2006), Drive (2011), Contagion (2011), Argo (2012), Godzilla (2014), The Infiltrator (2016), The Upside (2017), and Asteroid City (2023). He has also voiced roles in Madagascar 3: Europe's Most Wanted (2012), Kung Fu Panda 3 (2016), and Isle of Dogs (2018).
Summary
Bryan Cranston has Sun in Pisces 10th House, Moon in Capricorn 8th House, with Gemini Rising.
Rodden Rating
The accuracy of the natal data for this archive is rated as AA
Analysis for Bryan Cranston
Sabian Symbols
Influenced by 3D Digital Art
Natal Data
1956-03-07 10:52:00 LMT
34° 3′ 17.7″ N 118° 14′ 33.5″ W
Los Angeles, CA, USA
1x Records. Last Queried Dec 2, 2023 12:23 AM GMT