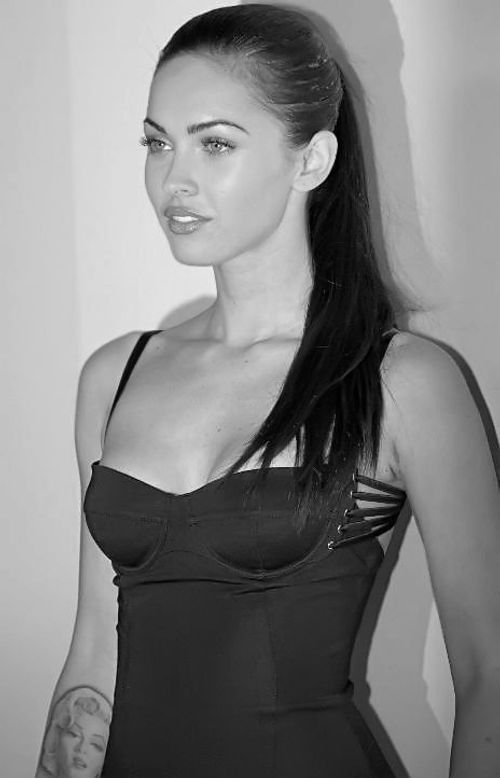 Megan Fox
Megan Denise Fox[1] (born May 16, 1986) is an American actress. She made her acting debut in the family film Holiday in the Sun (2001), which was followed by numerous supporting roles in film and television, such as the teen musical comedy Confessions of a Teenage Drama Queen (2004), as well as a starring role in the ABC sitcom Hope & Faith (2004–2006). Her breakout role was as Mikaela Banes in the blockbuster action film Transformers (2007), which she reprised in its sequel Transformers: Revenge of the Fallen (2009). She also portrayed the titular character in the horror comedy Jennifer's Body (2009), starred as April O'Neil in the superhero action film Teenage Mutant Ninja Turtles (2014) and its sequel Teenage Mutant Ninja Turtles: Out of the Shadows (2016), and starred as Reagan Lucas in the fifth and sixth seasons of the Fox sitcom New Girl (2016–2017).
Fox has also made appearances in numerous magazines such as Maxim, Rolling Stone, and FHM.[2][3] She is the recipient of several accolades, including two Scream Awards and four Teen Choice Awards.
Summary
Megan Fox has Sun in Taurus 4th House, Moon in Leo 7th House, with Capricorn Rising.
Rodden Rating
The accuracy of the natal data for this archive is rated as AA.
Analysis for Megan Fox
Analysis Coming Soon ....
Sabian Symbols
Influenced by Impressionism
Natal Data
1986-05-16 00:35:00 LMT
36° 0′ 37.3″ N 84° 16′ 10.7″ W
Oak Ridge, TN, USA
1x Records. Last Queried: Sep 23, 2023 12:07 AM GMT