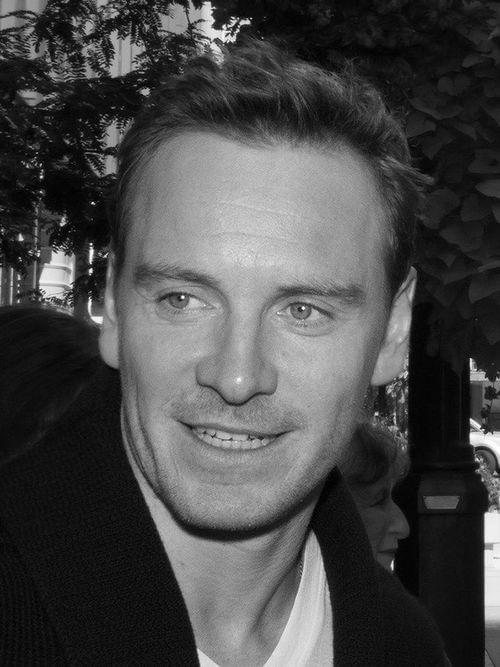 Michael Fassbender
Michael Fassbender (born 2 April 1977) is an Irish actor. He is the recipient of various accolades, including nominations for two Academy Awards, four BAFTA Awards and three Golden Globe Awards. In 2020, he was listed at number nine on The Irish Times list of Ireland's greatest film actors.[1]
Fassbender made his feature film debut in 300 (2006). Early roles include in the HBO miniseries Band of Brothers (2001) and the Sky One fantasy drama Hex (2004–05). He first came to prominence for his role as IRA volunteer Bobby Sands in Hunger (2008), for which he won a British Independent Film Award. Subsequent roles include in Fish Tank (2009), Inglourious Basterds (2009), Jane Eyre (2011), and A Dangerous Method (2011). Fassbender gained mainstream success for his role as mutant Holocaust survivor Erik Lehnsherr / Magneto in X-Men: First Class (2011), X-Men: Days of Future Past (2014), and X-Men: Apocalypse (2016), and as androids David 8 and Walter One in Prometheus (2012) and its sequel, Alien: Covenant (2017).
For his portrayal as a sex addict in Steve McQueen's drama Shame (2011) he won the Volpi Cup for Best Actor and was nominated for Golden Globe and BAFTA Award. His role as slave owner Edwin Epps in 12 Years a Slave (2013) earned him a nomination for the Academy Award for Best Supporting Actor. He also starred in The Counselor (2013), Frank (2014), Macbeth (2015), and Steve Jobs (2015). For portraying the title role in the latter, he was nominated for the Academy Award for Best Actor.
Fassbender began competing in auto racing in 2017 with the Ferrari Challenge. As of 2023, he races in the European Le Mans Series, driving for Proton Competition. He has been married to Swedish actress Alicia Vikander since 2017.
Summary
Michael Fassbender has Sun in Aries 3rd House, Moon in Virgo 9th House, with Sagittarius Rising.
Rodden Rating
The accuracy of the natal data for this archive is rated as A
Analysis for Michael Fassbender
Sabian Symbols
Influenced by Indian Phad painting
Natal Data
1977-04-02 00:30:00 LMT
49° 23′ 55.5″ N 8° 40′ 20.8″ E
Heidelberg, Germany
1x Records. Last Queried Dec 2, 2023 12:22 AM GMT