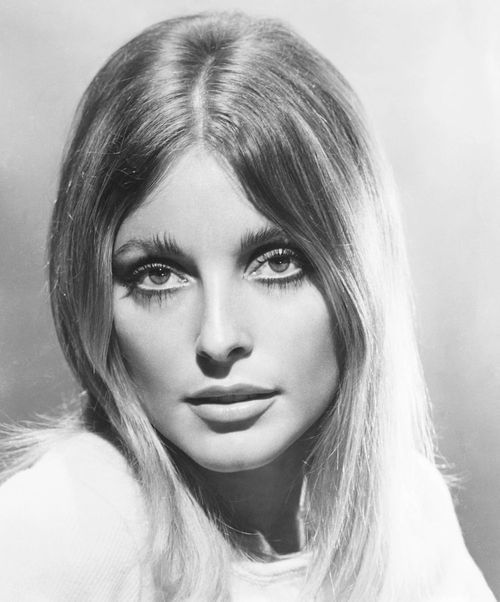 Attribution: 20th Century-Fox, Public domain, via Wikimedia Commons
Sharon Tate
Sharon Marie Tate Polanski (January 24, 1943 – August 9, 1969) was an American actress and model. During the 1960s, she appeared in advertisements and small television roles before appearing in films as well as working as a model.[1] After receiving positive reviews for her comedic and dramatic acting performances, Tate was hailed as one of Hollywood's most promising newcomers.
She made her film debut in 1961 as an extra in Barabbas with Anthony Quinn. She next appeared in the horror film Eye of the Devil (1966). Her first major role was as Jennifer North in the 1967 film Valley of the Dolls, which earned her a Golden Globe Award nomination.[2][3] That year, she also performed in the film The Fearless Vampire Killers, directed by her future husband Roman Polanski. Tate's last completed film, 12+1, was released posthumously in 1969.[4][5]
On August 9, 1969, Tate and four others were murdered by members of the Manson Family, a cult, in the home she shared with Polanski. She was eight-and-a-half months pregnant.[6]
Summary
Sharon Tate has Sun in Aquarius 7th House, Moon in Virgo 3rd House, with Cancer Rising.
Rodden Rating
The accuracy of the natal data for this archive is rated as AA
Sabian Symbols
Influenced by Traditional Chinese Art
Natal Data
1943-01-24 17:47:00 LMT
32° 46′ 36.0″ N 96° 47′ 49.2″ W
Dallas, TX, USA
1x Records. Last Queried Dec 2, 2023 12:05 AM GMT