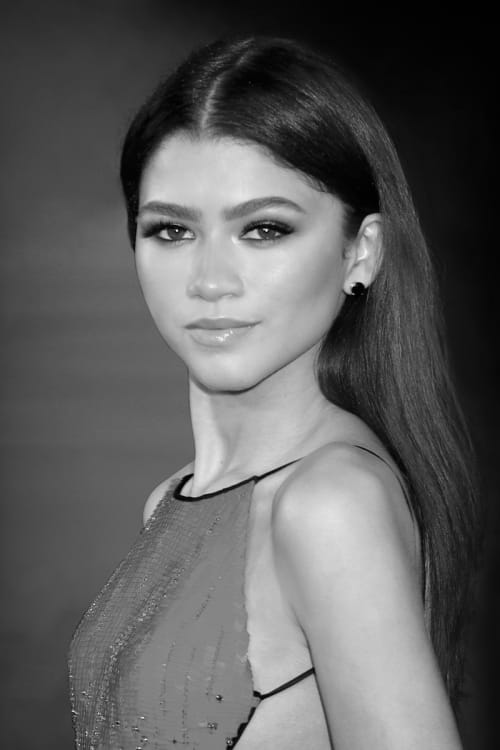 Zendaya
Zendaya Maree Stoermer Coleman[2] (/zənˈdeɪ.ə/ zən-DAY-ə;[3] born September 1, 1996)[4][5] is an American actress and singer. She has received various accolades, including two Primetime Emmy Awards. Time magazine named her one of the 100 most influential people in the world on its annual list in 2022.
Born and raised in Oakland, California, Zendaya began her career as a child model and backup dancer. She made her television debut as Rocky Blue on the Disney Channel sitcom Shake It Up (2010–2013) and starred as the titular character in the sitcom K.C. Undercover (2015–2018), for the channel. Her feature film debut came in 2017 with the superhero film Spider-Man: Homecoming, and she later starred in its sequels. Zendaya's role as Rue Bennett, a struggling drug addicted teenager, in the HBO teen drama series Euphoria (2019–present) made her the youngest recipient of two Primetime Emmy Awards for Outstanding Lead Actress in a Drama Series. Her film roles include the musical The Greatest Showman (2017), the romantic drama Malcolm & Marie (2021), and the science fiction epic Dune (2021).
In addition to her acting career, Zendaya has ventured into music. In 2011, she released the singles "Swag It Out" and "Watch Me", the latter a collaboration with Bella Thorne. She signed with Hollywood Records in 2012. Her eponymous debut studio album (2013) was released to moderate success. The album's lead single, "Replay", reached the top 40 on the U.S. Billboard Hot 100 chart. Zendaya's biggest commercial success as a musician came with her Zac Efron collaboration, "Rewrite the Stars", from The Greatest Showman soundtrack in 2018. The single reached within the top 20 of several record charts and has received multi-platinum sales certifications globally.
Summary
Zendaya has Sun in Virgo 7th House, Moon in Taurus 3rd House, with Aquarius Rising.
Rodden Rating
The accuracy of the natal data for this archive is rated as AA
Sabian Symbols
Influenced by Expressionism
Natal Data
1996-09-01 18:01:00 LMT
37° 54′ 36.3″ N 122° 3′ 54.7″ W
Walnut Creek, CA, USA
1x Records. Last Queried Dec 4, 2023 12:03 AM GMT