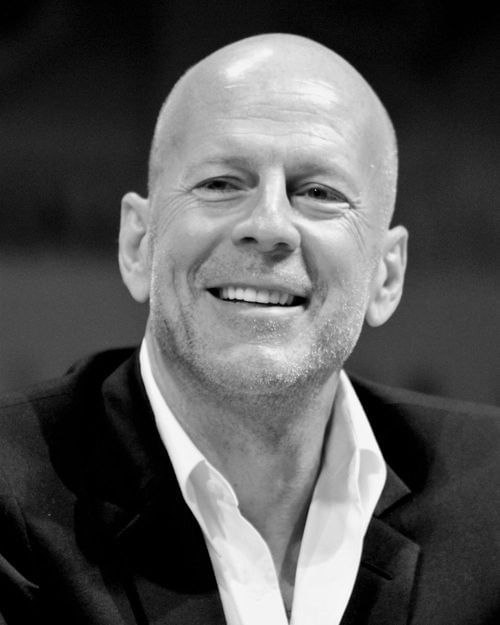 Bruce Willis
Walter Bruce Willis (born March 19, 1955) is an American retired actor. He achieved fame with a leading role on the comedy-drama series Moonlighting (1985–1989) and has appeared in over a hundred films, gaining recognition as an action hero for his portrayal of John McClane in the Die Hard franchise (1988–2013).[1][2]
Willis's other notable credits include The Bonfire of the Vanities (1990), Hudson Hawk (1991), Pulp Fiction (1994), 12 Monkeys (1995), The Fifth Element (1997), Armageddon (1998), The Sixth Sense (1999), Unbreakable (2000), Tears of the Sun (2003), Lucky Number Slevin (2006), Surrogates (2009), Moonrise Kingdom (2012) and Motherless Brooklyn (2019). In the later years of his career, Willis starred in many low-budget direct-to-video films, which were poorly received. In March 2022, Willis' family announced that he was retiring after suffering from aphasia. In February 2023, he was diagnosed with frontotemporal dementia.
As a singer, Willis released his debut album, The Return of Bruno, in 1987, followed by two more albums in 1989 and 2001. He made his Broadway debut in the stage adaptation of Misery in 2015. Willis has received various accolades throughout his career, including a Golden Globe Award, two Primetime Emmy Awards, and two People's Choice Awards. He received a star on the Hollywood Walk of Fame in 2006. Films featuring Willis have grossed between US$2.64 billion and US$3.05 billion at North American box offices, making him in 2010 the eighth-highest-grossing leading actor.
Summary
Bruce Willis has Sun in Pisces 7th House, Moon in Aquarius 4th House, with Virgo Rising.
Rodden Rating
The accuracy of the natal data for this archive is rated as A
Analysis for Bruce Willis
Sabian Symbols
Influenced by Expressionism
Natal Data
1955-03-19 18:32:00 LMT
49° 42′ 52.3″ N 7° 18′ 25.7″ E
Idar-Oberstein, Germany
1x Records. Last Queried Dec 2, 2023 12:09 AM GMT