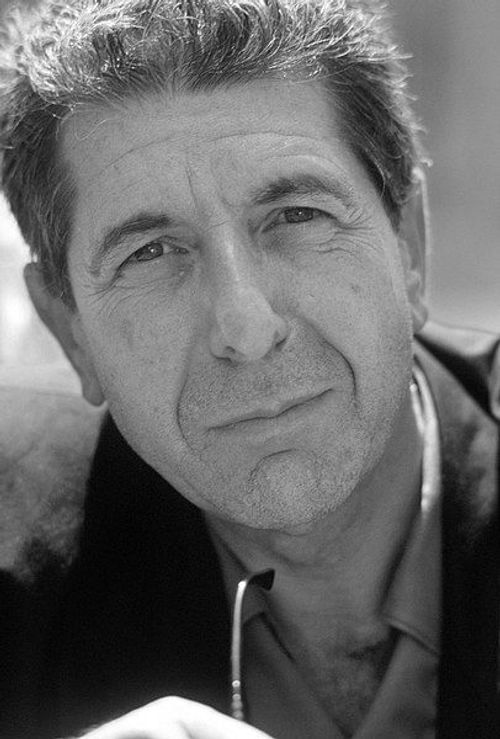 Leonard Cohen
Leonard Norman Cohen CC GOQ (September 21, 1934 – November 7, 2016) was a Canadian singer-songwriter, poet, and novelist. Themes commonly explored throughout his work include faith and mortality, isolation and depression, betrayal and redemption, social and political conflict, and sexual and romantic love, desire, regret, and loss.[1] He was inducted into the Canadian Music Hall of Fame, the Canadian Songwriters Hall of Fame, and the Rock and Roll Hall of Fame. He was invested as a Companion of the Order of Canada, the nation's highest civilian honour. In 2011, he received one of the Prince of Asturias Awards for literature and the ninth Glenn Gould Prize.
Cohen pursued a career as a poet and novelist during the 1950s and early 1960s, and did not begin a music career until 1967. His first album, Songs of Leonard Cohen (1967), was followed by three more albums of folk music: Songs from a Room (1969), Songs of Love and Hate (1971) and New Skin for the Old Ceremony (1974). His 1977 record Death of a Ladies' Man, co-written and produced by Phil Spector, was a move away from Cohen's previous minimalist sound.
In 1979, Cohen returned with the more traditional Recent Songs, which blended his acoustic style with jazz, East Asian, and Mediterranean influences. Cohen's most famous song, "Hallelujah", was released on his seventh album, Various Positions (1984). I'm Your Man in 1988 marked Cohen's turn to synthesized productions. In 1992, Cohen released its follow-up, The Future, which had dark lyrics and references to political and social unrest.
Cohen returned to music in 2001 with the release of Ten New Songs, a major hit in Canada and Europe. His eleventh album, Dear Heather, followed in 2004. In 2005, Cohen discovered that his manager had stolen most of his money and sold his publishing rights, prompting a return to touring to recoup his losses. Following a successful string of tours between 2008 and 2013, he released three albums in the final years of his life: Old Ideas (2012), Popular Problems (2014), and You Want It Darker (2016), the last of which was released three weeks before his death. His posthumous, fifteenth, and final studio album Thanks for the Dance, was released in November 2019.
In 2023, Rolling Stone ranked him number 103 in their "200 Greatest Singers of All Time".[2]
Summary
Leonard Cohen has Sun in Virgo 12th House, Moon in Pisces 6th House, with Virgo Rising.
Rodden Rating
The accuracy of the natal data for this archive is rated as AA
Analysis for Leonard Cohen
Sabian Symbols
Influenced by Pop Art
Natal Data
1934-09-21 06:45:00 LMT
45° 30′ 6.8″ N 73° 34′ 2.6″ W
Montreal, QC, Canada
1x Records. Last Queried Dec 2, 2023 12:06 AM GMT